Miyou is a 159cm height RRS Extreme Platinum Silicone Sex Doll.
She has an Oriental look with a petite frame, which makes her the perfect synthetic companion (SynCom.)
Extreme Sino-Dolls have: extra soft breasts, all of the optional extras, and fully articulated metal skeletons, which are fully posable in many positions, and are considred to be the best quality dolls.
They have as standard:
RRS effect. The first R stands for hyper realistic painting; The second R stands for realistic skin texture and S stands for smooth matte effect.
Implanted eyebrows
Movable mouth.
Ultra soft options(breasts, vagina, anus, ass, inner thigh, belly)
New shoulder joints
Fingers joints
Anti-puncture palm design
Side waist joints
Realistic skin texture
The 3rd Generation Standing without bolts
Realistic tongue
Realistic mouth
The 2nd generation movable eyes
Customize vagina size (10cm, 12cm, 15cm, 18cm)
Vagina cleaning kit
Details:
Height: 159cm - 62.6 inches
Weight: 34kg - 75.0lbs
Bust: 89cm - 35.0 inches
Waist: 65cm - 25.6 inches
Hips: 87cm - 34.3 inches


Vagina: 10, 12, 15, 18cm - 3.9, 4.7, 5.9, 7.1 inches
Anal: 10cm - 3.9 inches
Oral: 6cm - 2.4 inches
---
Eye Colour
For Sino-Dolls, the Mechanical Eye options are:

Brown eyes



Dark Brown Eyes



Light Brown Eyes



Grey Eyes



Purple Eyes



Blue Brown Eyes



Blue Green Eyes



Green Eyes



---
Hair/wigs
There are 13 hair options for Sino-Dolls:

T01



T02



T03



T04



T05



T06



T07



T08



T09



T10



T11



T12



T13


With Sino-Dolls we can have the entire wig/hair implanted into the silicone for you if you wish.
This does incur a substantial cost due to the level of work required to do this.
---
Lip Tones











---
Fingernails
There are nine fingernail options with Sino-Dolls:


























---
Toenails
There are ten toenail options:































---
Areola Size

The size of Sino-Dolls areolas are:
Small
Medium
Large
---
Areola Tones
There are many options with a Sino-Doll for Areola/nipple tones:















---
Pubic Hair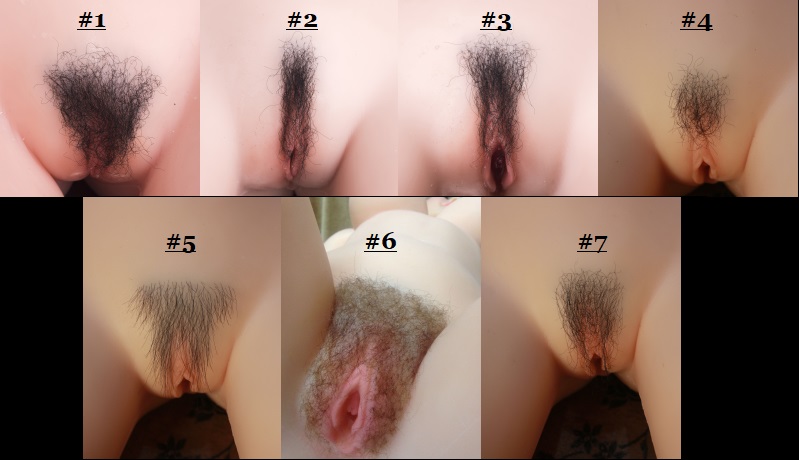 There are eight options for Pubic Hair with Sino-dolls:
No Pubic Hair
Thick Trimmed
Strip
Thin
Tuft
Thin Trimmed
Natural
Large Tuft
---
Vagina Type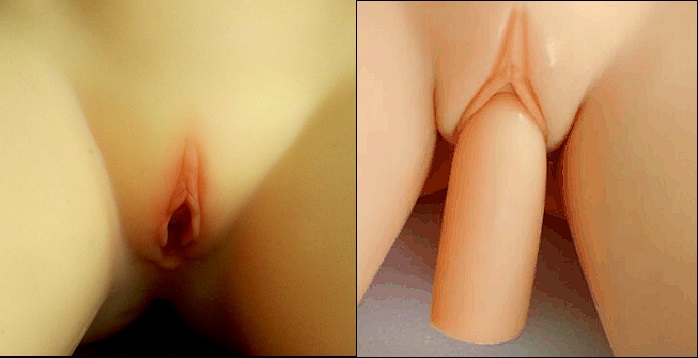 Sino-Dolls come with two/three types of Vagina:
Fixed vagina - as in the image, is an integral part of the doll.
Removable Vagina - the vaginal cavity will contain a removable insert, that feels like the fixed vagina, but can be removed for easy cleaning.
The removable insert can be seen half-inserted into the vaginal cavity in the image.
Ultra Soft (fixed) vagina
Once inserted, there are no appearance difference between the fixed and removable types.
---
Labia Tone
Five tones to the labia:














---
Virginal Membrane
With Sino-Dolls you have the optional to have an intact Virginal Membrane, or Hymen.
---
Doll Packaging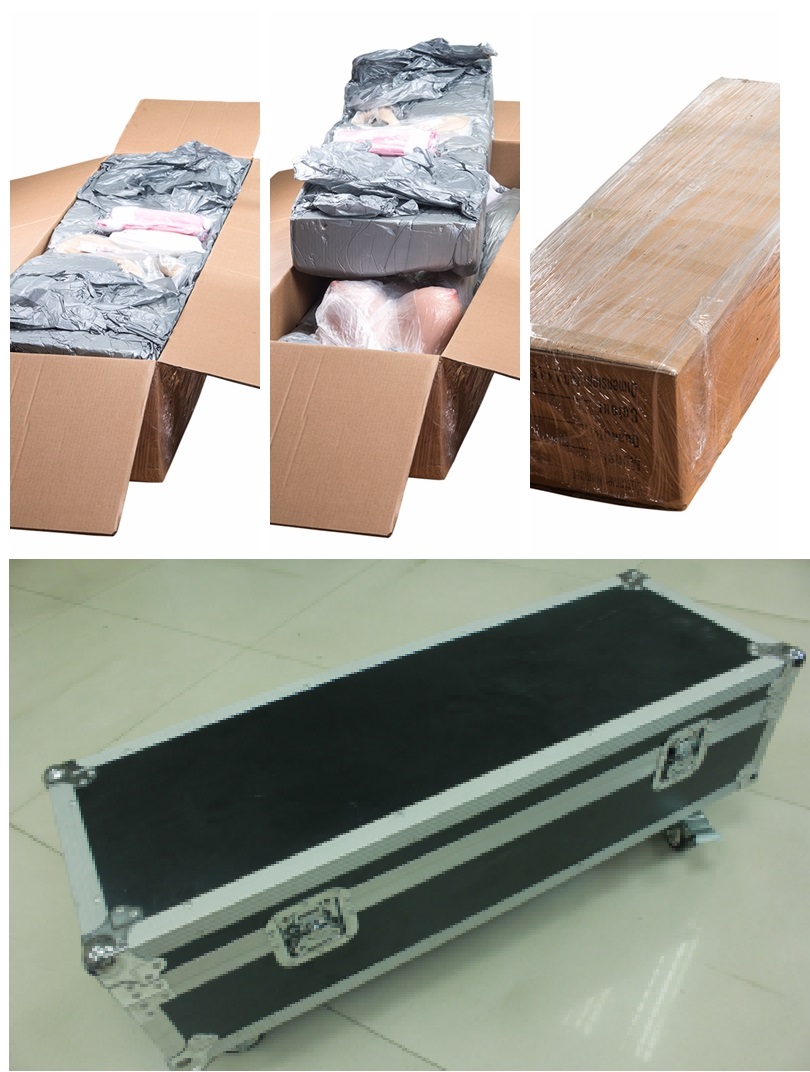 Your doll will be securely packed in a cardboard box with polystyrene support throughout the box so the doll cannot move within the box. Alternatively, you can opt for the flight case packaging which can double up as lockable storage, as the clasps can be locked with a padlock to secure them.
---
Vital Statistics
Type
Silicone
Head
T1 Miyou
Body
Sino 159cm Extreme RRS
Height
159cm - 62.6 inches
Weight
34kg - 75.0lbs
Bust
89cm - 35.0 inches
Chest/Band
Waist
65cm - 25.6 inches
Hips
87cm - 34.3 inches
Other Measurements
Shoulder Width
Arm Length
Leg Length
Upper Arm Girth
Wrist Girth
Thigh Girth
Calf Girth
Ankle Girth
Foot Length
Interactive Areas
Vaginal Depth
10, 12, 15, 18cm - 3.9, 4.7, 5.9, 7.1 inches
Anal Depth
10cm - 3.9 inches
Oral Depth
6cm - 2.4 inches
159cm Sino Extreme RRS Miyou
Brands Sino Doll
Product Code: Sino Doll RRS Extreme 159cm Head T1 Miyou
Availability: Produced to Order (2-4 Weeks)
Related Products
Tags: Sino-Doll Extreme, 159cm, Sex Doll, Silicone, Hyper-Realistic
What People think of us